Y
ogurt parfaits are an incredible, simple, grab-and-go option for breakfast or really any of time of day! I kind of think of them as a 'lazy' smoothie. Many of the same ingredients minus the blending!
Greek yogurt specifically is a very high source of protein with usually about 18g per 175g serving. I choose plain greek yogurt and use fruit, granola or honey to add a sweet flavor and cut some of the bitterness. You can buy vanilla or fruit flavored greek yogurts but they are usually quite high in sugar/carbs!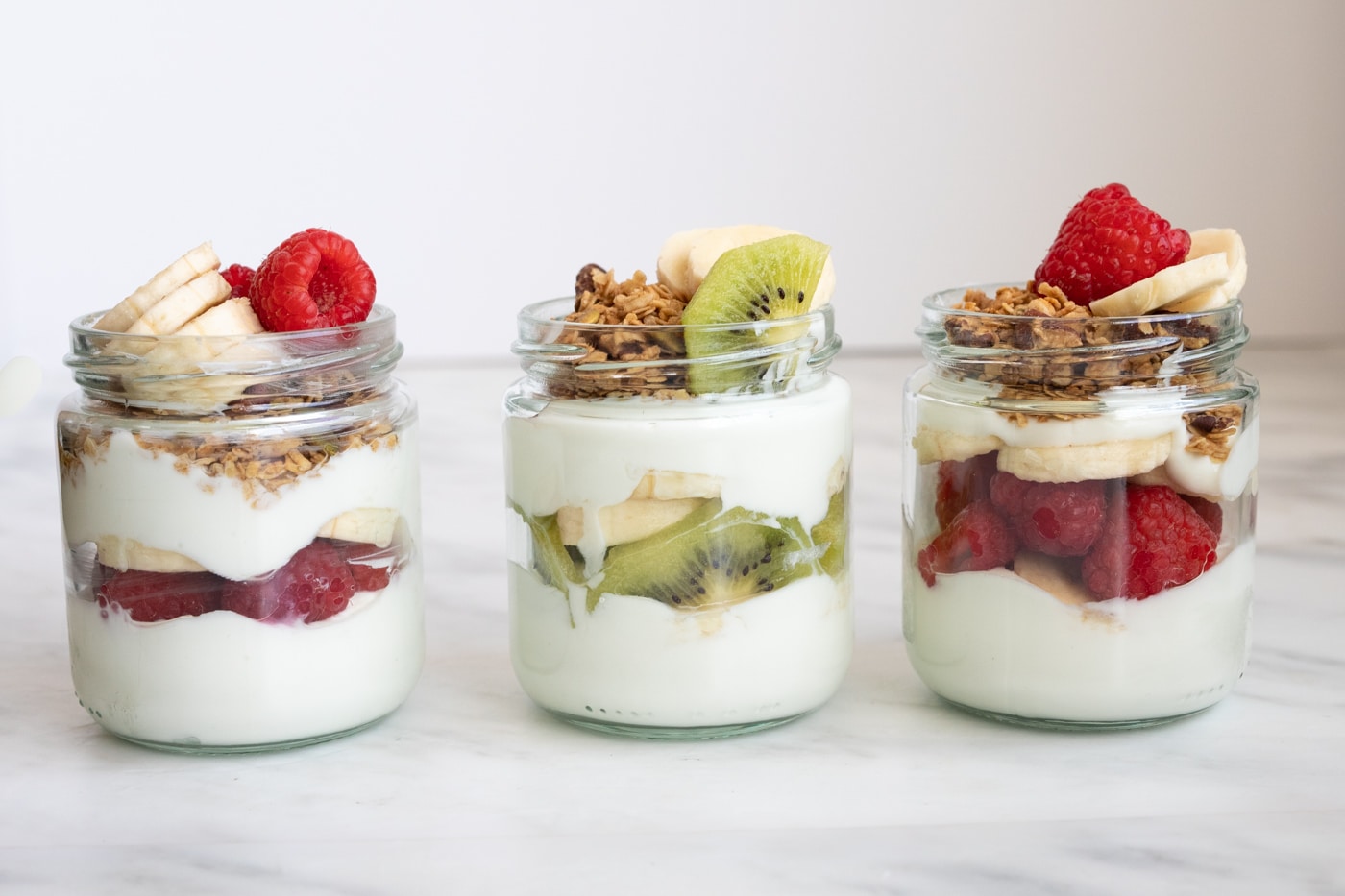 These parfaits are super easy to throw together as part of your Monday meal prep, or just make 3 whenever you need just 1. Trust me, you'll eat them! They store well in the fridge for up to 3 days. You can leave the granola off to the side if you want it to stay crisp or add it to the jar – just be prepared for a softer oat texture vs. classic crunchy granola.
One of my best tips for staying on track with eating during the day is to reach into the FRIDGE not the pantry for a snack! It is more likely that we will keep processed food in the pantry whereas the fridge offers me fruit and nut butter, or raw vegetables and hummus. The parfait is another perfect fridge snack to have on hand to help get you through the afternoon!
Ingredients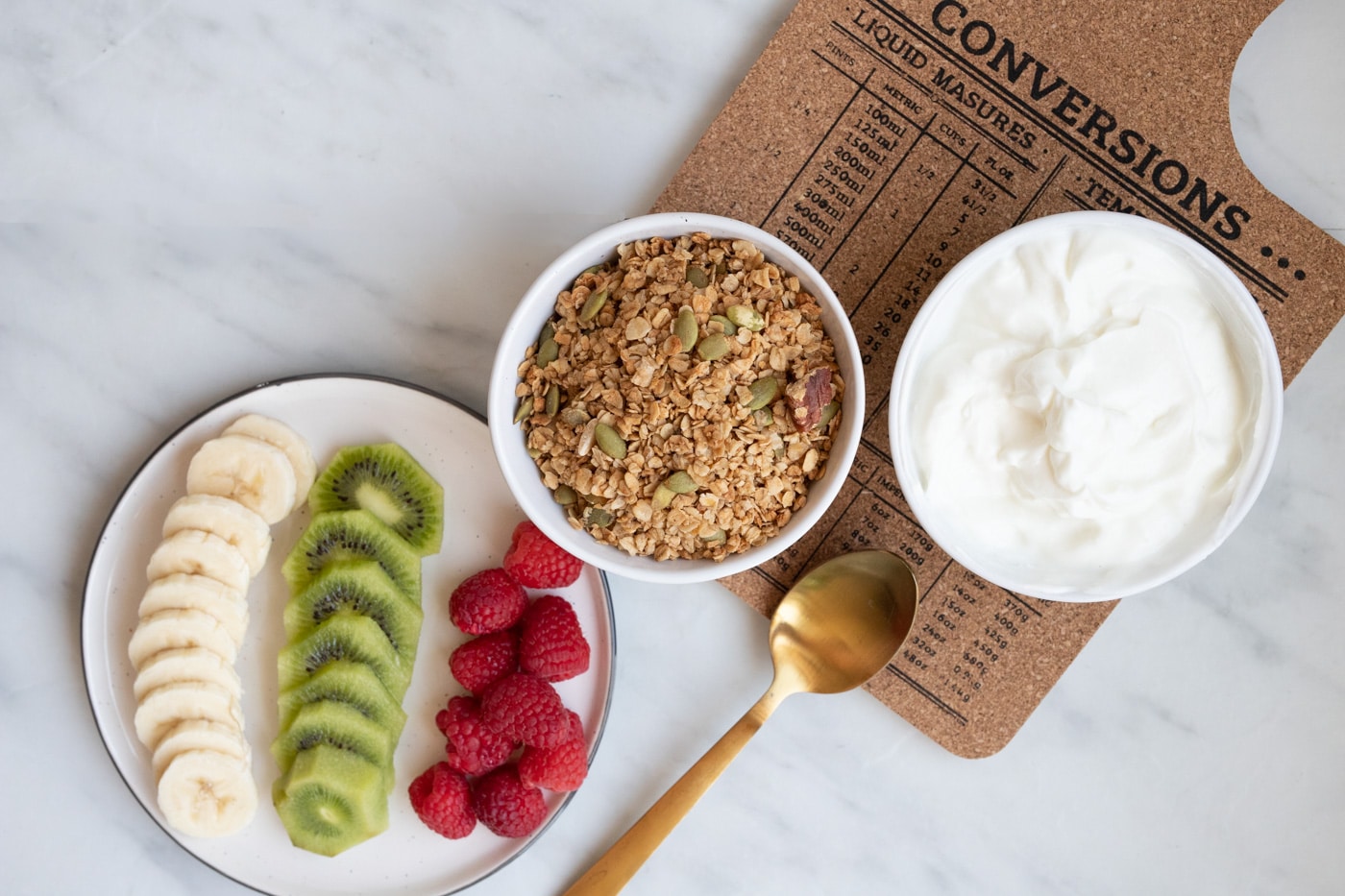 Directions
Start with a base of yogurt, about ¼ cup.

Top with fruits of choice

More yogurt

More fruit

Granola, and you're good to go!
So simple right?! These parfaits are also a good alternative to buying single-serving yogurts which use a lot of plastic and are usually more full of processed sugars.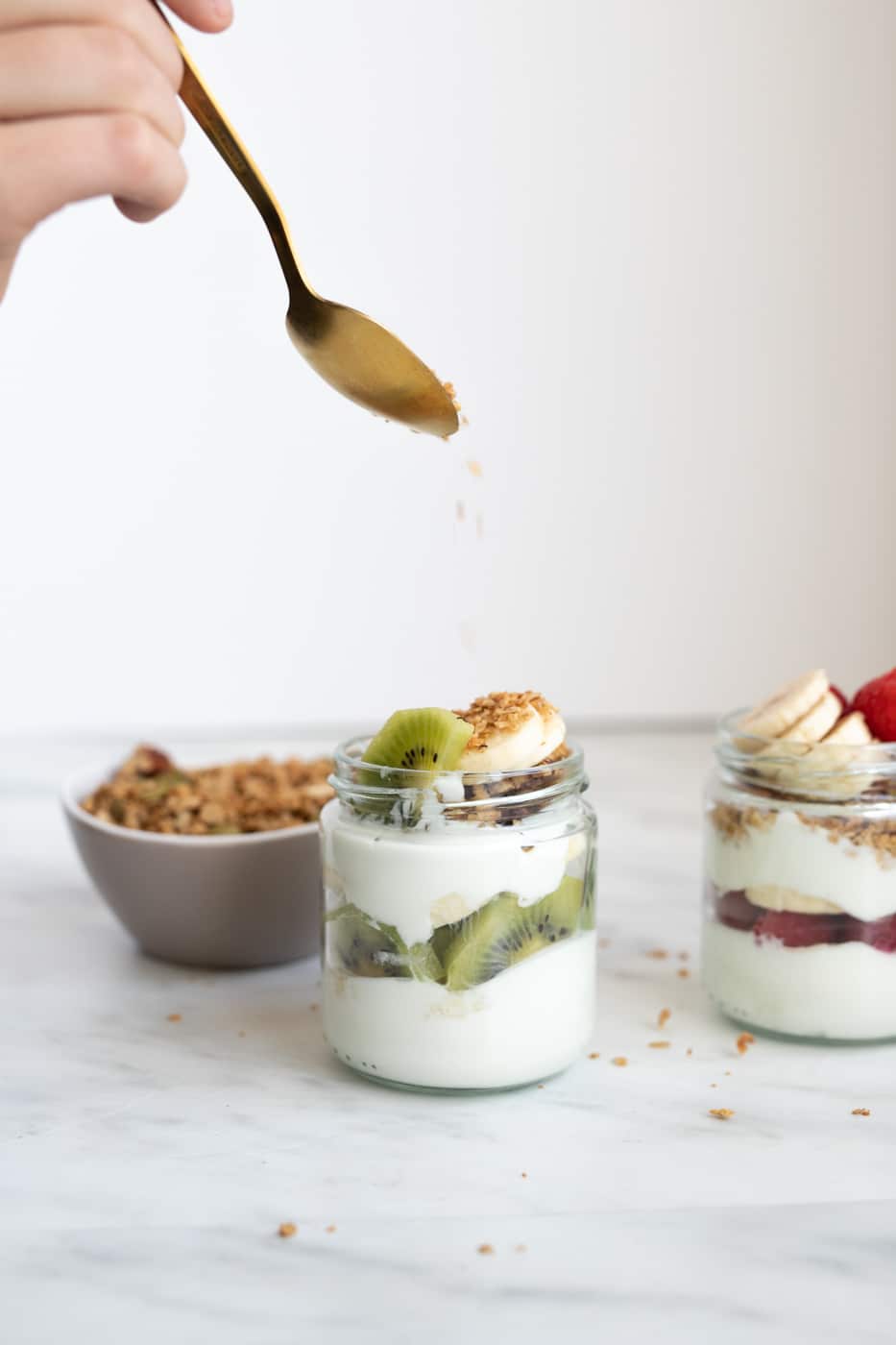 Macronutrient Breakdown
Carbohydrates: 24 grams
Fat: 5 grams
Protein: 13 grams
If you are strictly counting macros I would always recommend weighing your own ingredients individually as different brands can have a different macronutrient breakdown!
So, are you more likely to have a parfait for breakfast? Or as a snack?
**Macros for 1 Parfait**