H
ey fittie, Paola here!
As you probably know, if there's one thing I love as much as working out, it's eating well. And if there's one thing I've found to be true over the past 4 years, it's that old saying:
Abs are made in the kitchen
The reason you hear it so often is because it's a universal truth of fitness.
That's not to say that you don't need to bust your butt and break a sweat… Putting in the work at the gym is important… But you also have to get your food right if you want to: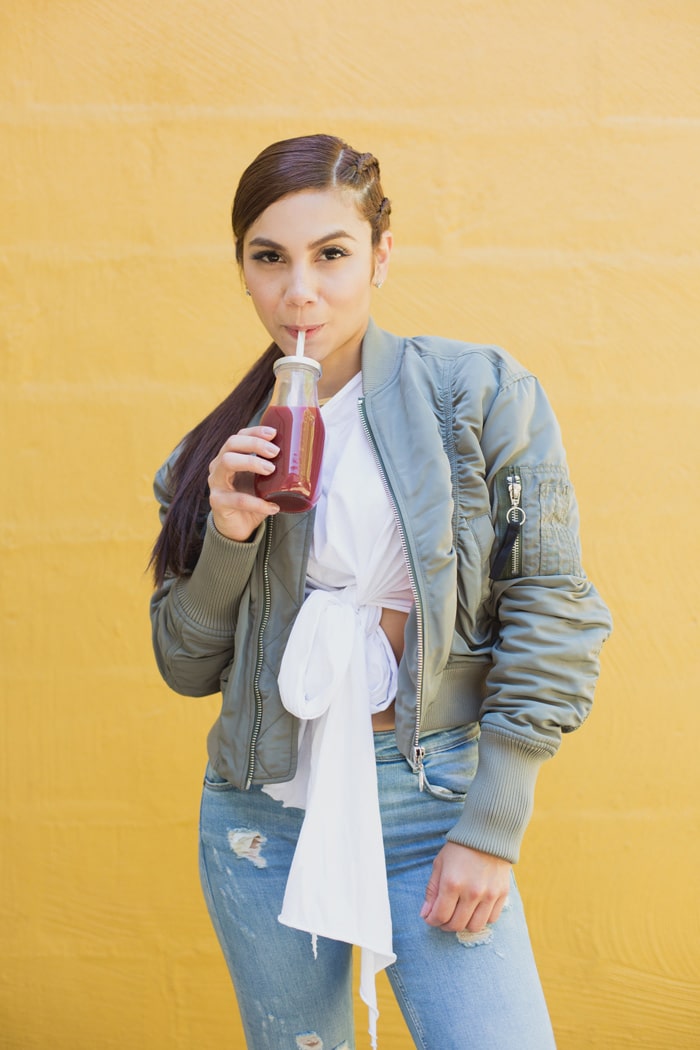 B
ut the thing I hear time and time again, is that people *have* their macros, but they're still not sure what to eat. They're busy, they don't have a ton of time to be cooking, and they don't know where to start to put together delicious, healthy, EASY meals that help them hit their targets.
Now you know that I recommend a couple of great macros trackers that I love.
They are FANTASTIC for keeping count. But you know what they don't do?
Keep you on track, BEFORE you realize the only thing in your kitchen is leftover pizza and chocolate gelato… And they don't do much to keep you from being tempted when you get to work sans breakfast, only to find a warm box of doughnuts waiting in the break room.
THAT's where a meal plan can be a real life-saver.
Nothing against doughnuts, pizza, and gelato – you know I love my treats!
But I believe treats are best enjoyed guilt-free, when you've chosen to indulge in them…. And that having a solid meal plan is the best way to avoid snackers' remorse.
T
here's just one little problem with most of the meal plans my clients and I have tried…
…Most of them aren't flexible, which makes them really hard to implement in real life.
So you're right back to feeling like you don't know what you should eat, or how to modify, or worse yet, you're following a meal plan that doesn't follow your macros at all, so you're STILL not getting the results you want.
I
put together the meal plan I wished *I'd* had when I was starting this journey… And the one our FitFam keeps telling me they wish I'd create for them!
I made sure it was easy to…
(And of course, I made sure my vegan and vegetarian fitties got some love too, with some special meals just for you!)
Here's a little sample of what happens when you get your macros right (and stick to them!)
I still remember when Alexis told me that her "problem area" was her stomach and that she has gotten "thinner" but never leaner!
Well, now you did it girl 💪🏼 and I couldn't be more proud of you!!! It's time to kill the ✌🏼 round.
Kaz works out from home and was working hard, eating the right food but… She wasn't getting the fat burning results she wanted, and was feeling like she wasn't making the progress she should be.
Turns out, she had ALL the abs… She just wasn't eating the right proportions of protein, carbs, and fat to kick her fat-burning into gear so she could see them!
Counting macros has allowed her to nurture her body, see the results of all of her hard work, and STILL enjoy her food!
I'm so proud of you, Kaz ❤ You're a real proof of commitment and hard work!
Claire has been doing my guide #S2BM, including her Macros for some time now and her results never cease to amaze me!
She went from 'clean eating' and plyos to macro counting & weightlifting.
That change in her active lifestyle transformed her body and gave her the results she was looking for! But what makes me happier it's how she learned to balance her busy life as a nurse with her healthy lifestyle!
I'm SO proud of you, C 💚
Her progress in only 3 weeks of tracking macros amazes me. THIS is what nurturing your body and fueling your workouts properly can do!! Eating the right way is really the key to achieving your fitness goals, and Meagan is a perfect example of this!
I am SO proud of you, Meagan!!! 💓
So now you see why getting your macros right – and sticking to them – is SO important for *seeing* the results you're working so hard for.
That's why I'm so excited to finally be sharing my

"Strong & Sexy Meal Plan"

with you!
T
his meal plan isn't like all the others. It's 41 pages of flexible, customizable, and EASY to use info – because a meal plan should help you stick to your macros… Not make it harder.
Here's what's inside: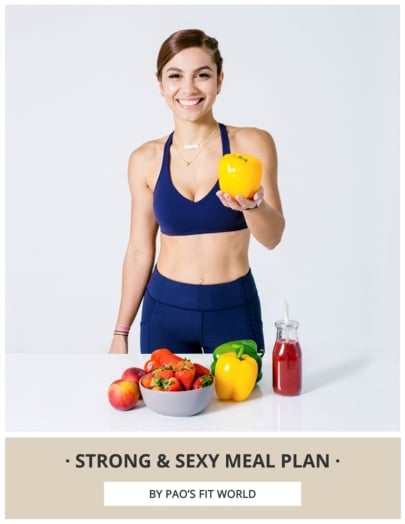 If you've been wishing for someone would just tell you what to eat to hit your targets…
This sexy meal plan was made just for you 💚
Join Meagan, Claire, Alexis, Kaz, and so many more in this amazing FitFam, and get the guide that makes sure you're fueling your body right, so you can be your Strongest, Sexiest self. No more mixed up macros, no more wondering what to eat.
A detailed plan that makes it easy to mind your macros and smash your goals.