The Morning Routine That Keeps Me on Track and Full of Energy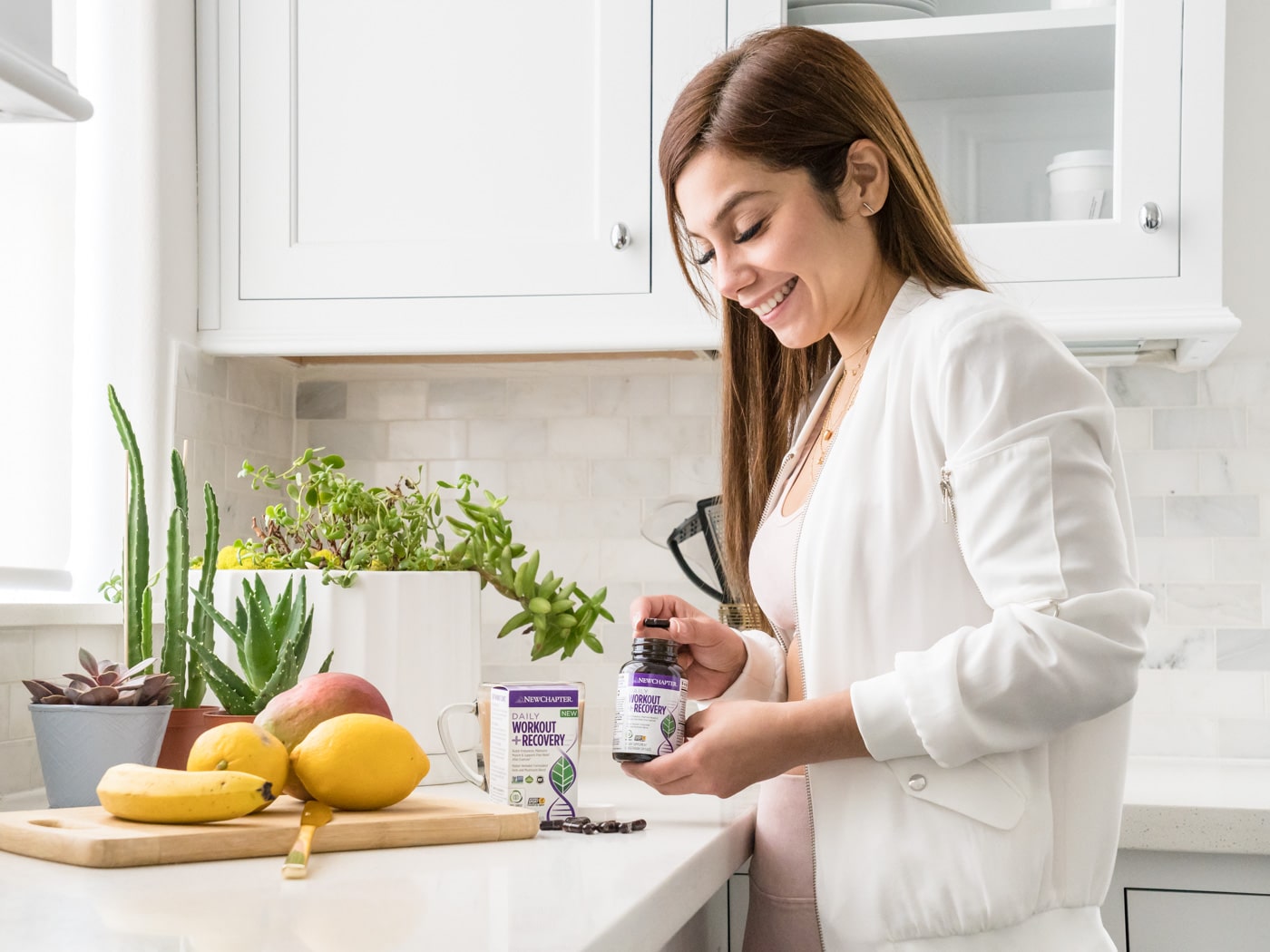 This post was sponsored by New Chapter vitamins & supplements. All opinions are completely my own based on my experience.
A
s an active woman, I always strive for having optimal energy levels that support all the activities that are part of my day, including as you may have guessed… working out.
I've been sticking to this morning routine for some time now, and I've experienced many positive changes. My energy levels have increased, I'm more focused, and my digestive system is working really well. If you really want to step it up a notch you can try some of my Women's HIIT Workouts too!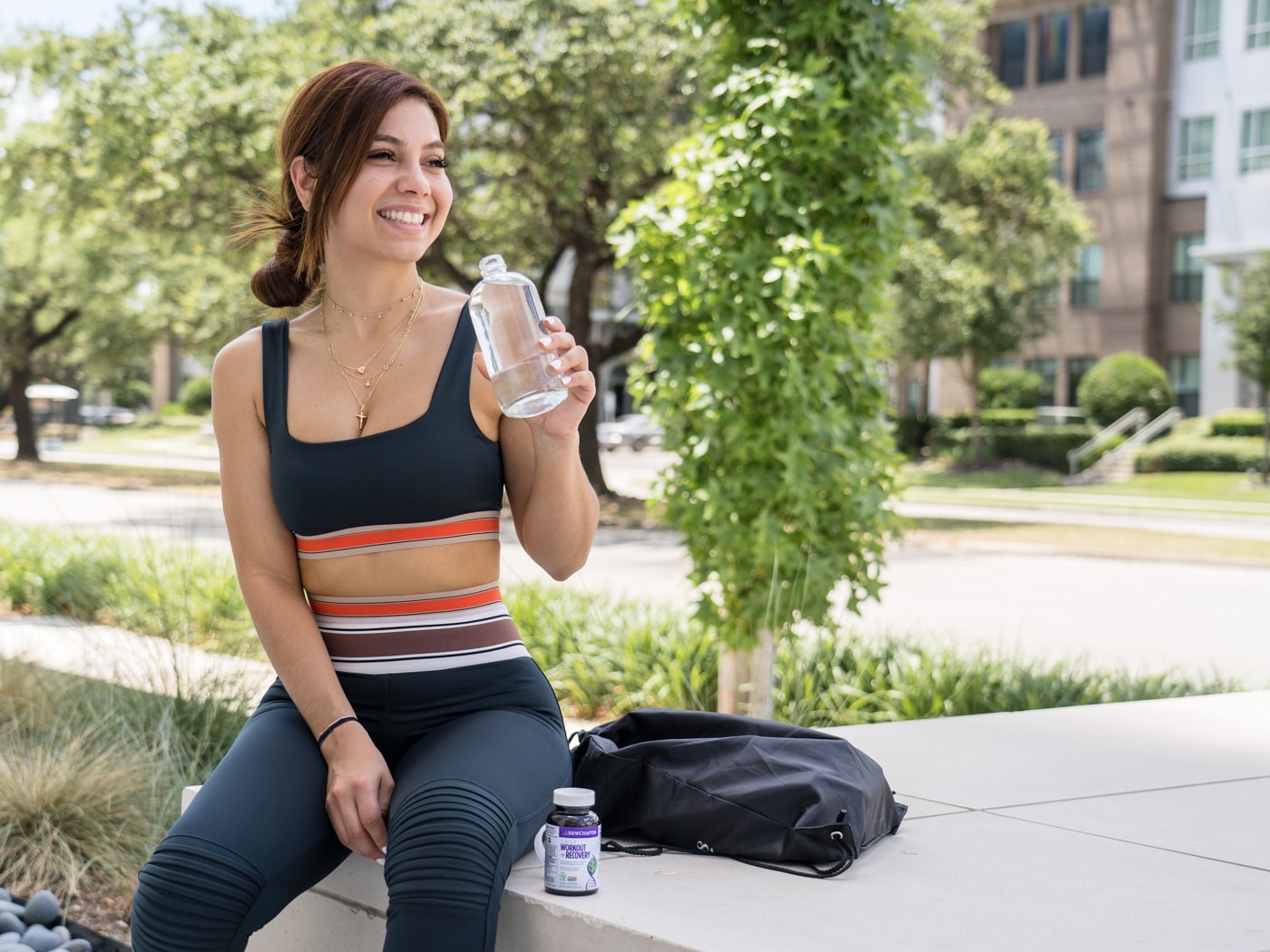 So, what does my morning routine look like?
Let me break it down for you along with all its benefits.
Meditation
It has been a great addition to my days. I try to do it twice a day… first thing in the morning and then once again at some point mid-afternoon (as a break from my daily tasks). Meditation has helped me reduce my stress levels, increase relaxation and awareness as well as improve my mental strength and focus.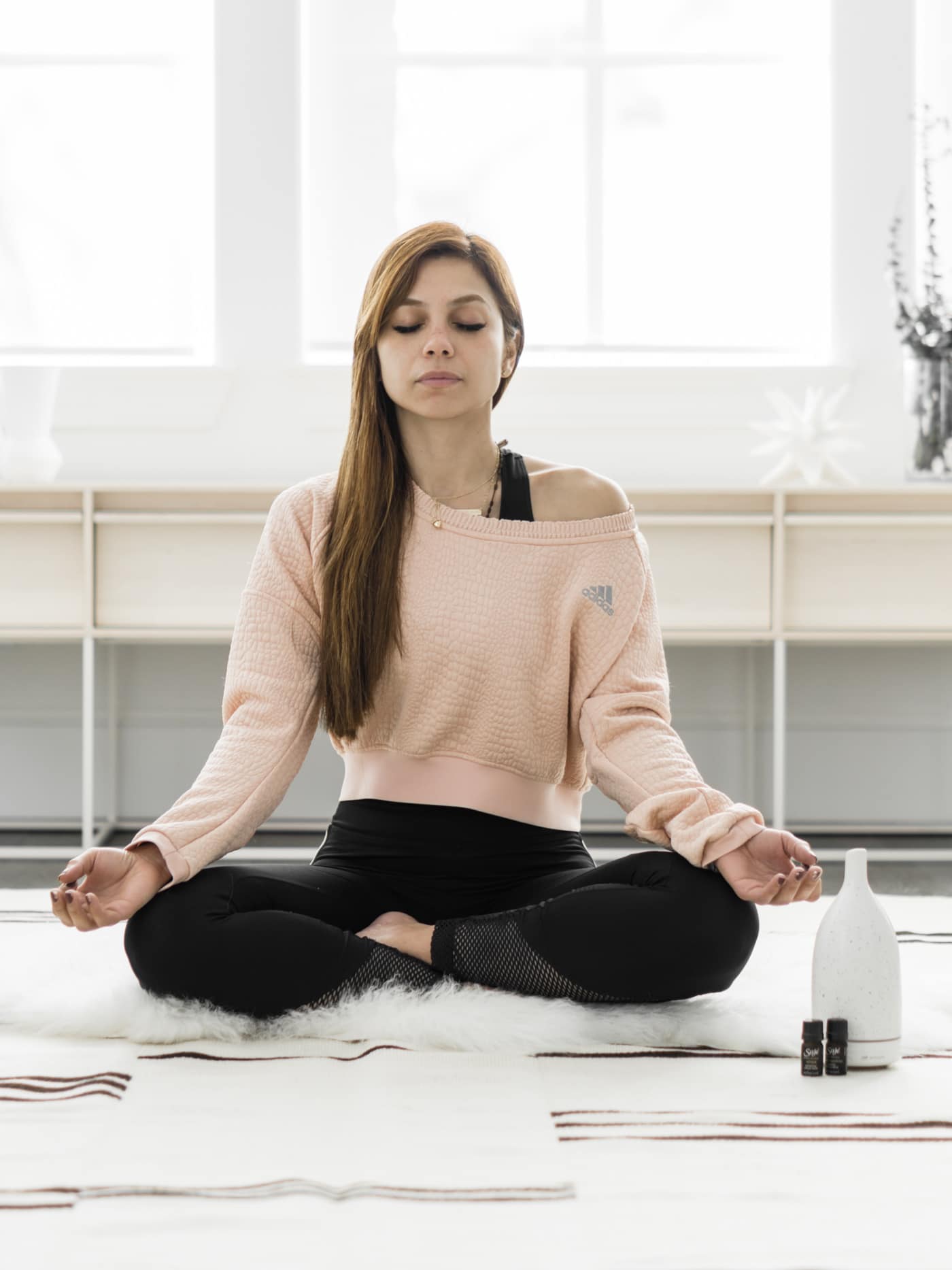 Writing Down my Tasks for the Day
I used to think this was a waste of time, but in fact, it's just the opposite. Writing down everything that I need to do in the day helps me stay accountable, focused and on track. I even designate time slots for each activity so that I can be as productive as possible.
Taking my Supplements
This is something I've been doing more often these days. Right now, I'm taking two supplements that have been delivering great benefits.
And yep, I know we all have heard and or read so many times that you don't need to take supplements if you have a proper diet.
But let's be honest here, our diet is not going to be on point every single day, nor are we going to eat all the fruits and veggies our bodies need on a daily basis.
That's the reason why I've been taking a multivitamin every morning, more specifically, the New Chapter Every Woman II Multivitamin.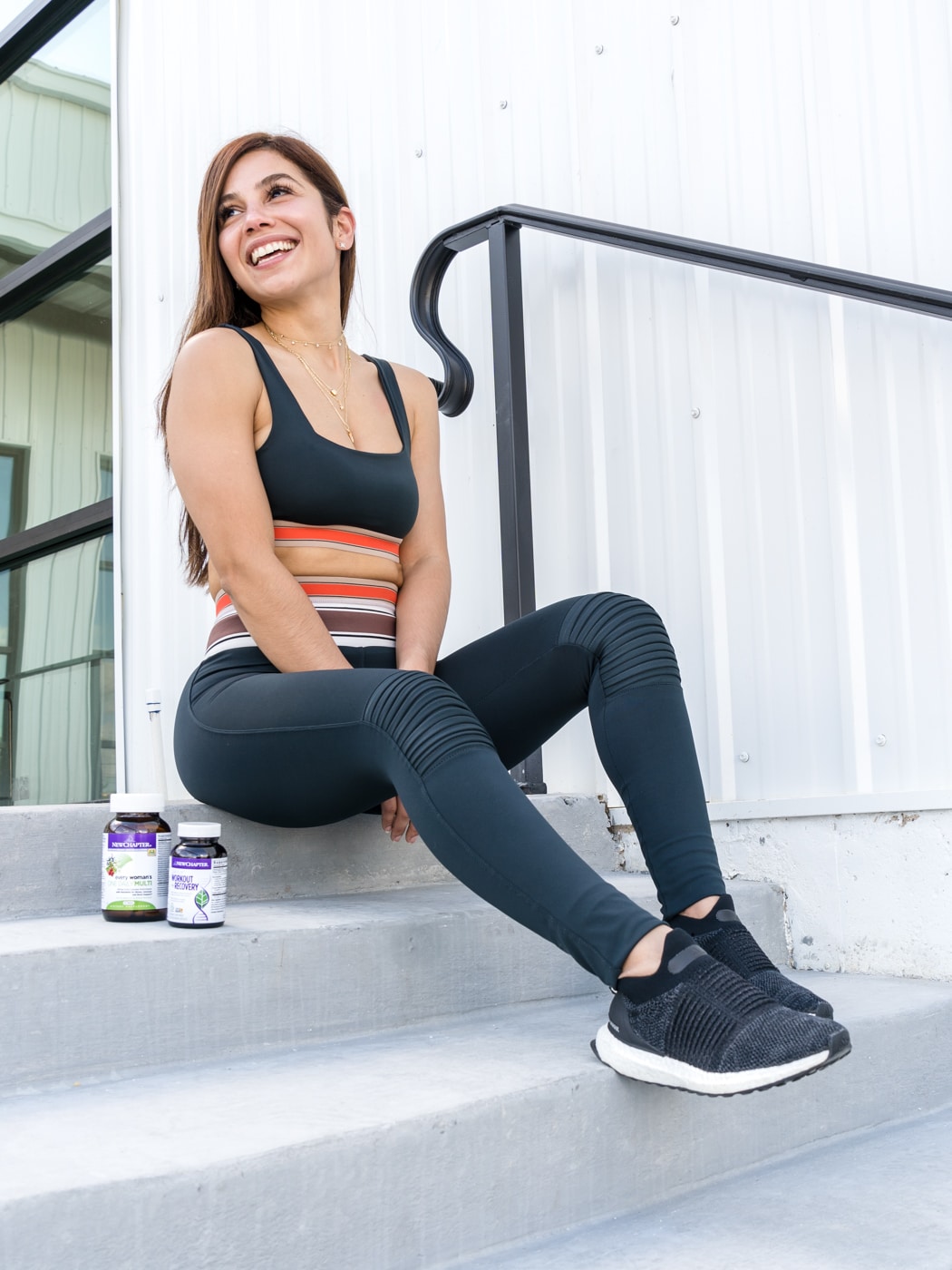 It's made of whole-food fermented vitamins and minerals as well as a variety of complementary herbs. It supports heart, vision and digestion health and it also contains a hormone support blend, an immune support blend and a stress and energy support blend. What else could you ask for?
It has been helping me make sure I'm getting all the vitamins and minerals that my body needs when my diet is not cutting it (we all have those days!).
Besides my multivitamin, I've also been taking this Daily Workout + Recovery Supplement, which is a bit different from the multivitamin because it serves a different purpose.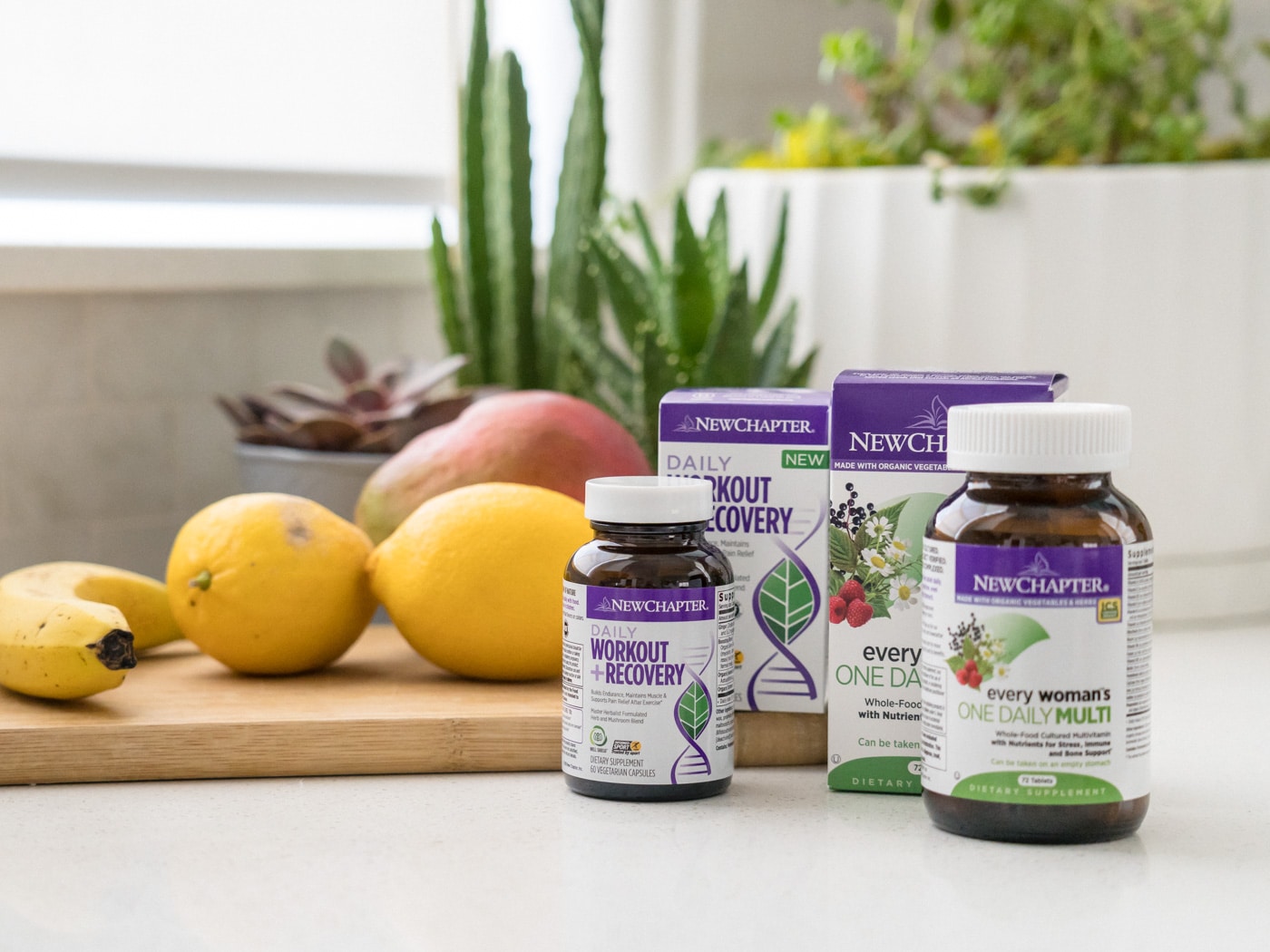 It's a 3-in-1 whole-herb based sports supplement that will support your body before, during and after your workouts. That means Non-GMO Project Verified, 100% Vegetarian, Certified Gluten Free with No Synthetic Fillers and No Artificial Colors.
As a result, I've been noticing that my endurance has increased and I've been less sore throughout the week, which is great because I work out six days a week, so my muscles are very happy!
You may be wondering though… How does this supplement work?
Well… it's formulated with our athletic health in mind because it includes ingredients such as Astaxanthin that enhance endurance and help cells recover from the workouts. It also relieves muscle soreness and supports stamina production thanks to a blend of Ginger, mushrooms and synergistic herbs.
Yummy Breakfast + Chocolate Elixir
As a food lover, a yummy breakfast must be part of my morning routine. I always try to include protein, fat and carbohydrate sources in my breakfast to make sure I'm giving my body all the macronutrients it needs to rock the day and work properly.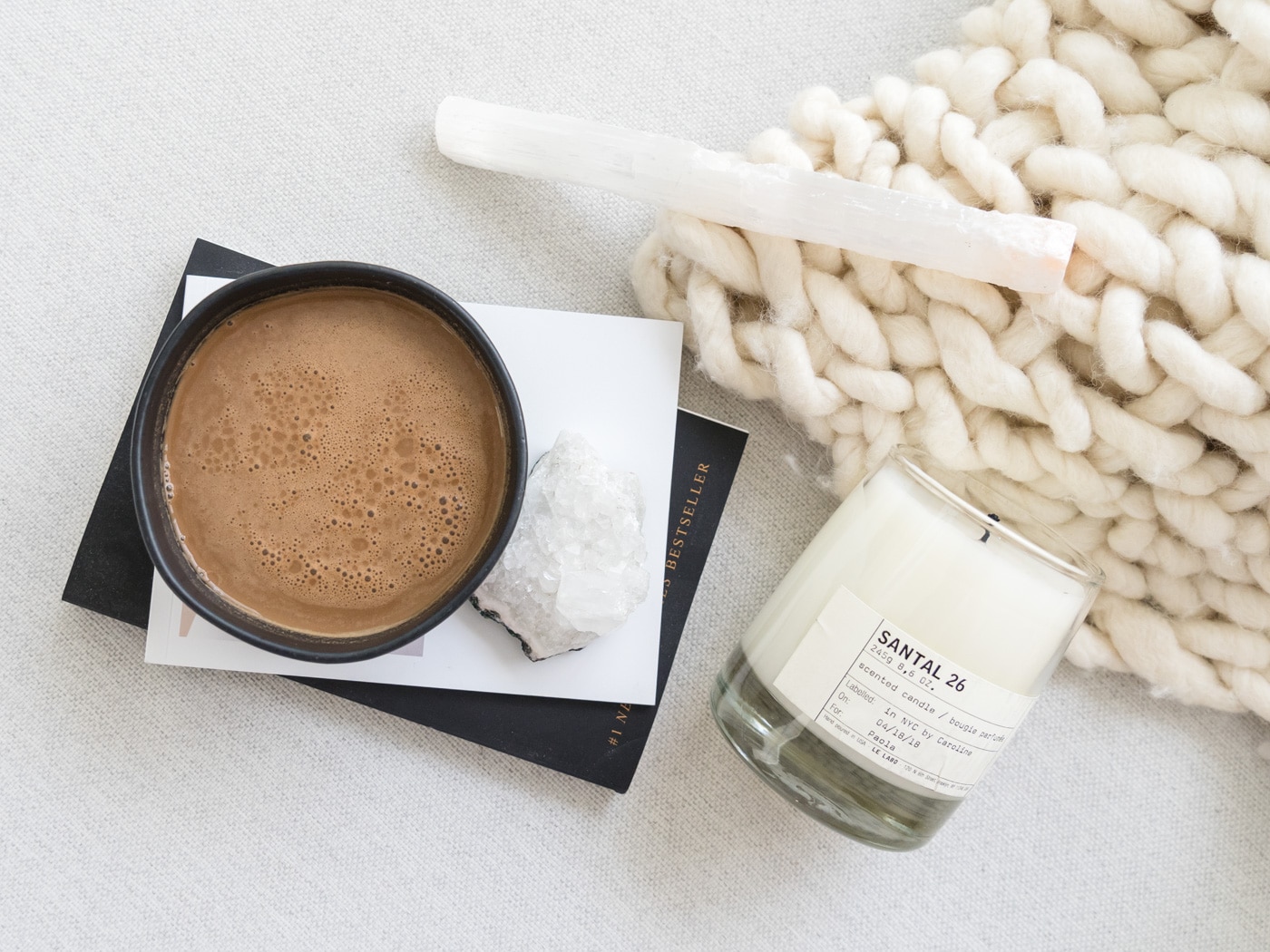 Ok my tribe, now that you know what I typically do every morning, what does your morning routine look like? Leave me a comment below.
Thank you so much for taking the time to read my blog, love you all!