How I Balance Work, Life, Comfort, and Enjoyment on the Weekends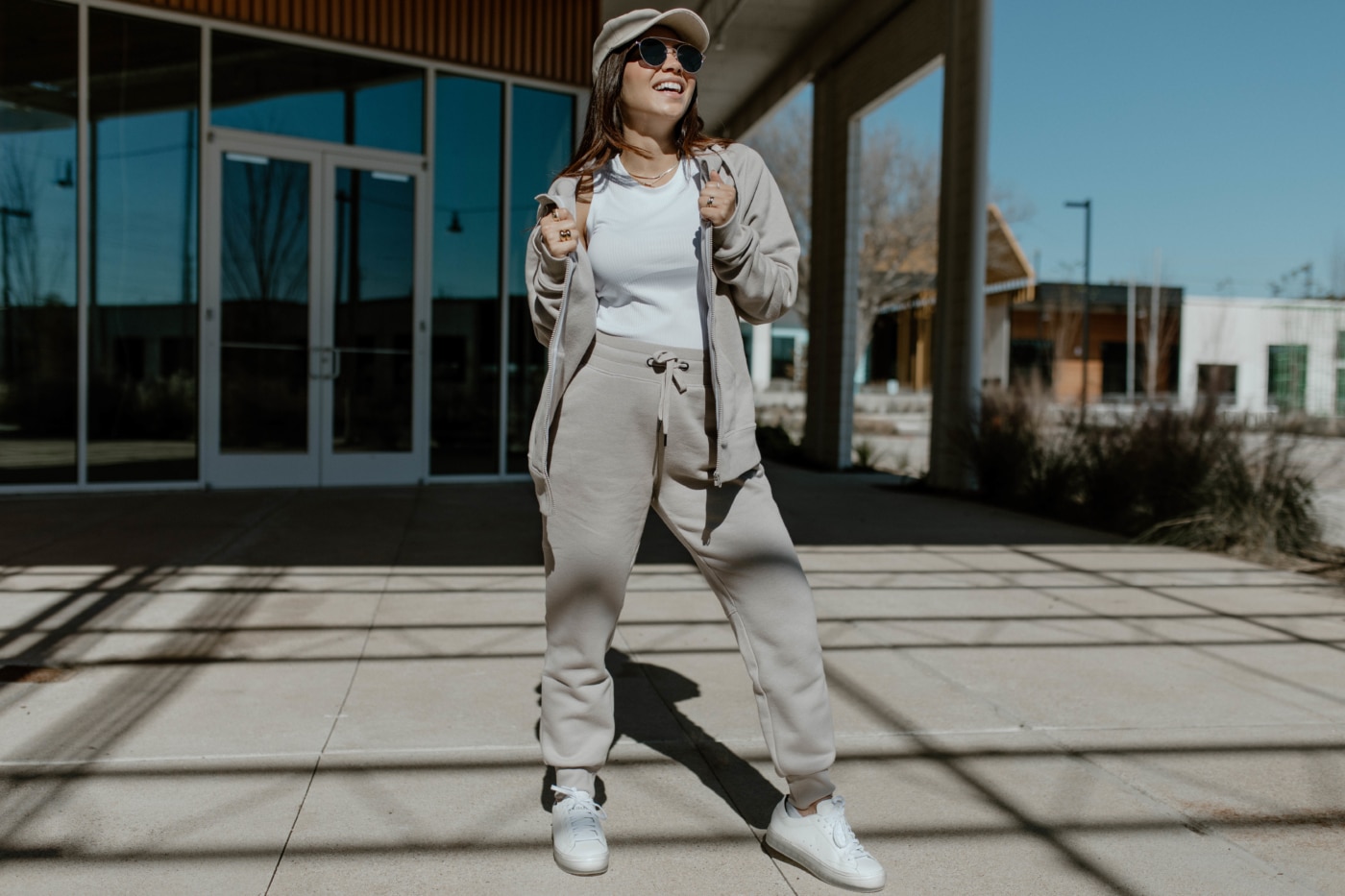 Thanks to Nordstrom and ShopStyle for sponsoring this post, they are the coolest. All opinions are my own.
F
or the last 5 years of growing my business, I have always been someone who worked on the weekend, full days! My husband Andy does the same and this has meant so much screen time and not a lot of downtime or time off. We are able to consistently go go go 7 days a week because we take time daily to exercise, we eat healthy and we are so passionate about what we do but this year and these past months especially we've had to slow down.
I say past months especially because we have a baby on the way! While I still work most weekends, truly because I love what I do, we've been more intentional about taking way more time off on the weekend and making Saturday and Sunday and our time at home as enjoyable as possible!
In this blog post, I'm going to break down an ideal weekend with a balance of movement, rest, work, relaxing, and good food!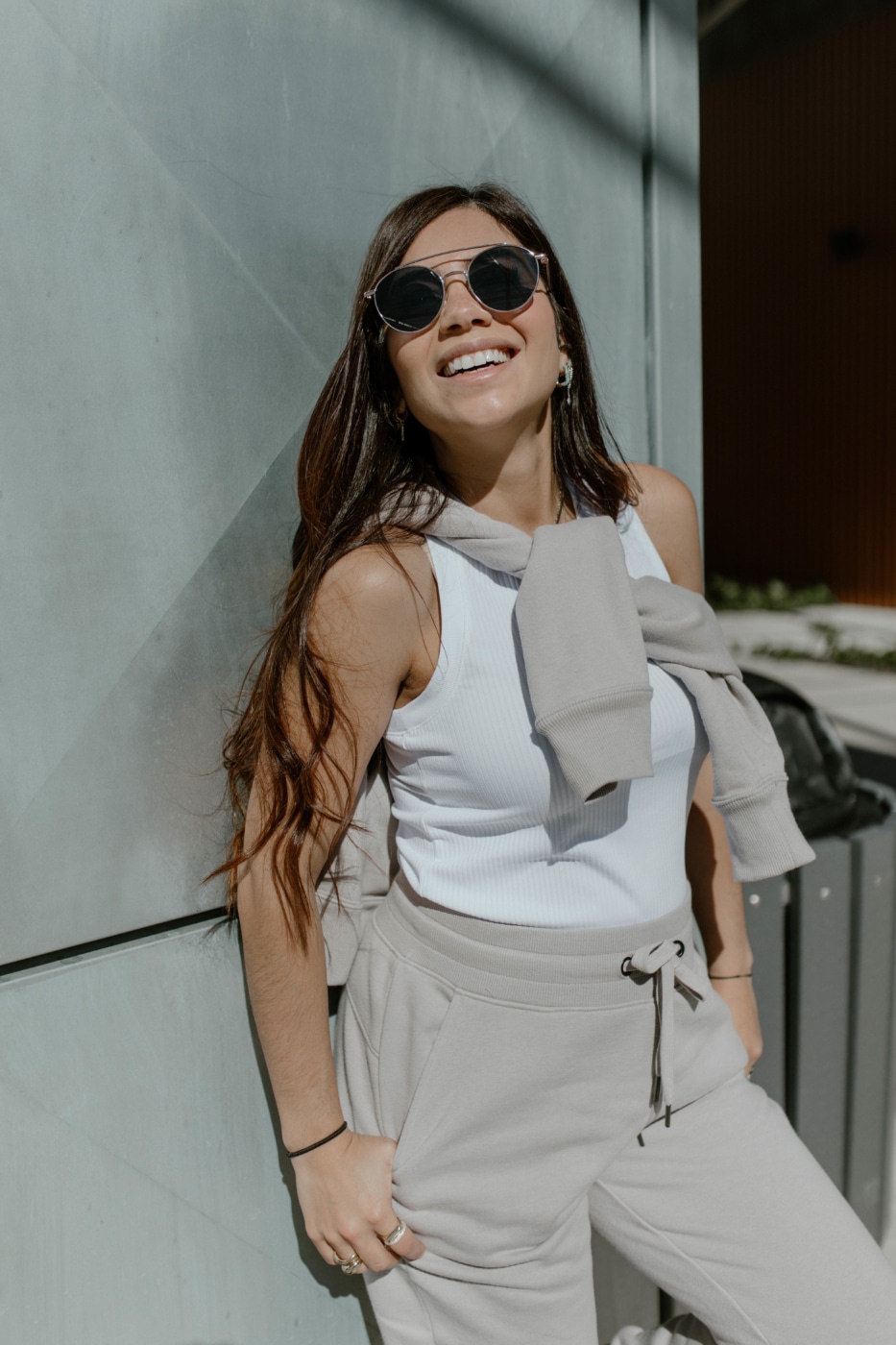 Planning A Balanced Work + Rest Weekend
Priority number one is feeling both motivated but also comfortable, and what better way to get into that type of mood but with…your WARDROBE! Nordstrom's Zella line covers all of your needs for athleisure, which means whether you're moving, chilling, working from home, or Netflixing, you're set. They also have a wide range of sizes 00 – 24W (XXS – 3X). You'll see me wearing pieces from this line throughout this entire blog! If you want to try anything out, keep in mind Nordstom's free return system is SO easy, so I never worry when I order something from them online. I know if it's not a perfect fit, I can return it seamlessly.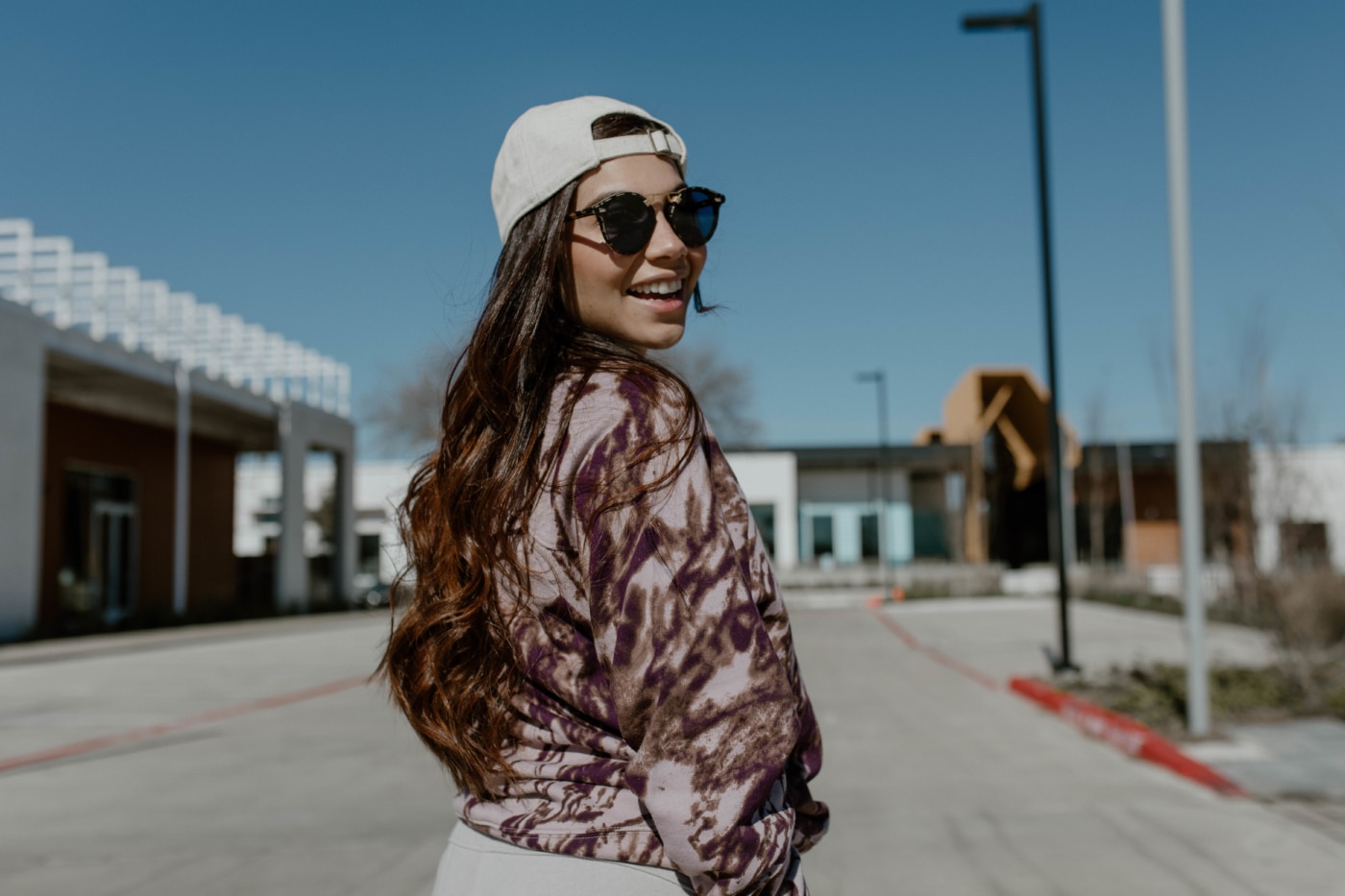 Saturday – Exercise, Errands, Work and Chill
My Saturday mornings are usually fast-paced. I wake up and jump into a gym outfit, like the Zella Live In Leggings (I love the 7/8 length with the pocket), the Live In Leggings are the style in their collection that comes in maternity sizing, so I'll definitely be moving into those in a few weeks, eek! I've been pairing it with the Scalloped Studio Lite Bra, the scalloped edge is super pretty and adds some feminine flare. If you prefer to workout with a top on the Work For it Tank Top is for you! It comes in a handful of basic colors, and it's simple and easy. Then I'm off to do a cardio based workout.
We like to plan to run errands and eat out ~ but lately, we've been ordering takeout ~ after a Saturday morning workout, so I have a quick shower and, depending on where we're headed, change into the Post Studio Dress (SO accurately named lol!!) or keep a sportier vibe with the Cara jogger, a fitted tank, and the Cara Full-Zip Hoodie.
Chances are we are hitting up brunch first. Andy and I love Squable and Vibrant here in Houston. Usually, my go-to is the Zataar Socca, but lately, I've been enjoying warmer dishes. After we've refueled from the workout, we're picking up curbside delivery groceries and running a few errands as possible because of the pandemic. To be honest, we've been ordering almost everything straight to the house!
Back at home, I log in to work for 2-3 hours, take a few client calls, and then we are getting cozy on the couch! We love our date nights but are prioritizing at home dates, which is usually Netflix and takeout, I'm sure you can relate right now!? I'm swapping my top out for a big oversized sweater like the Cali Tie Dye Cotton Blend Sweatshirt (which also comes as a hoodie) or the Jamie Ink Print Crewneck Sweater (SO soft!). Then I'm making a cup of matcha, turning on Start Up, and calling it a night.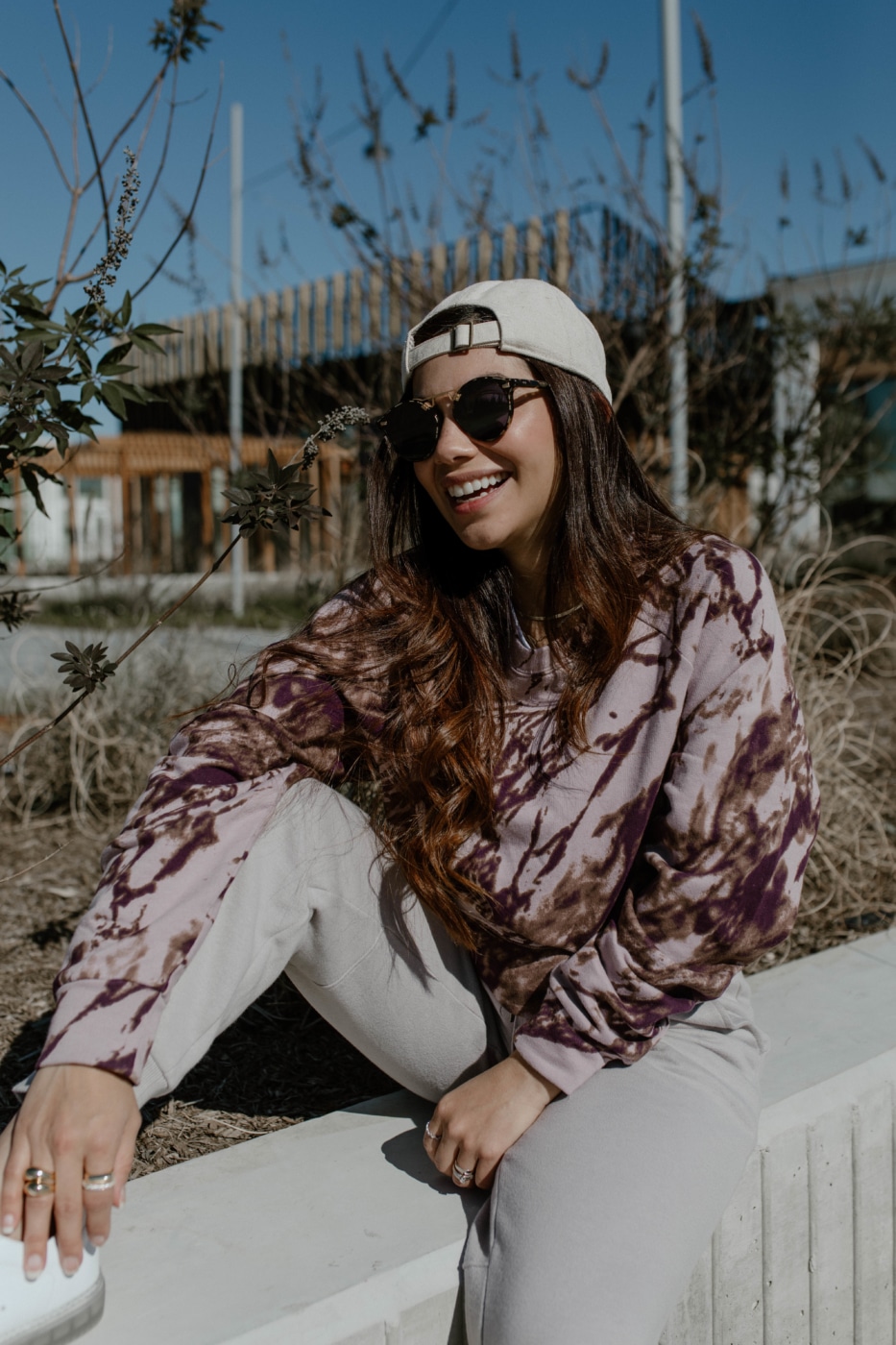 Sunday – Slow Mornings, Work, Weekly Planning, Relax
Sunday is all about comfort and very little business. Trust me, which I say you will have the comfiest Sunday of all time in the Zella Snow Wash High Waist Rib Ankle Leggings and this Fleece Hoodie. We sleep in, I take my time with my morning skincare, make matcha, and do a deep stretch at home with some music on, and likely the Zella Invent Sports Bra. Nothing that will cause me to break a sweat but just warm up and stretch out my muscles!
This whole Sunday morning routine takes about 2-3 hours. Much slower than my normal AM routine, but I love it! Then I make breakfast – a smoothie or oatmeal. Later we take a walk outside, and I might be on my computer for 1-2 hours; I also spend time planning my week so that when I wake up Monday morning, I'm set and ready to go! Then you better believe I'm logging back into Netflix in the evening and maybe switching it up by watching a movie instead of another episode of Start Up.
Weekends like this are amazing and rejuvenating for me! I move my body, do just a bit of work, relax on the couch, enjoy the fresh air, and spend time with my husband. Allll while being wrapped up in Zella gear. What more could a girl ask for?!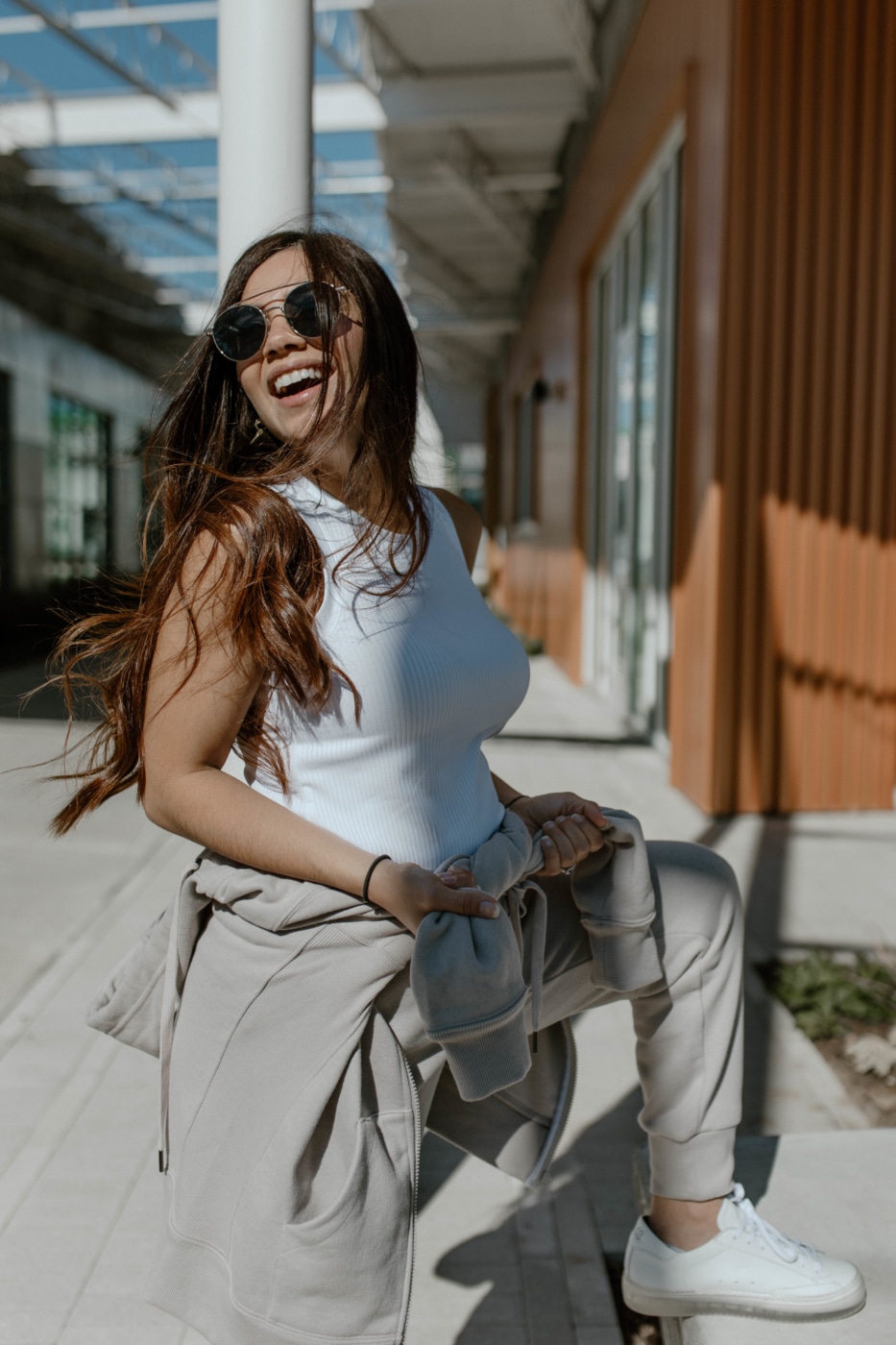 Alright, so I know I've sold you on an intentional Work + Relax Weekend! If you're doing it right, you'll get yourself a Crewneck Sweater or the epic live in leggings to tie it all together. Nordstrom does curbside pickup and, of course, easy shipping and returns. Plus, as you can imagine, I'm part of the Nordy Club, which is their points and reward system. Members get first access to their sales and events throughout the year too, which means a way better chance of grabbing something before it sells out!
Since you and I both know you can't pour from an empty cup, take some just to recharge this weekend!
Lots of love,