Berry Bliss Oats Bowl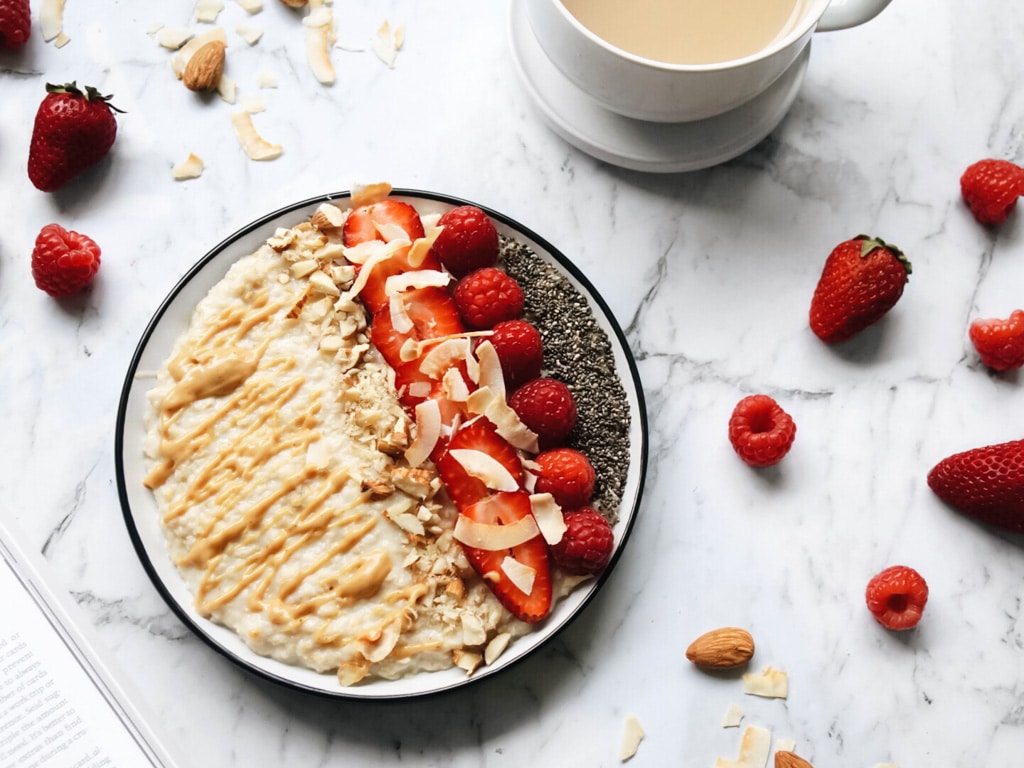 If you're looking for healthy and delish recipes to kick start your day the right way, breakfast bowls are always one of my fave choices.
They are macro-friendly, easy to make, and you can actually unleash your creativity because the possibilities of mixing and matching ingredients are almost endless.
In today's post, I combined one of my fave ingredients (oats) with a selection of berries and chia seeds to create a lovely combo that will put a smile on your face every morning.
Note: feel free to change the servings, print the recipe or change the units of measurement… I've got you covered!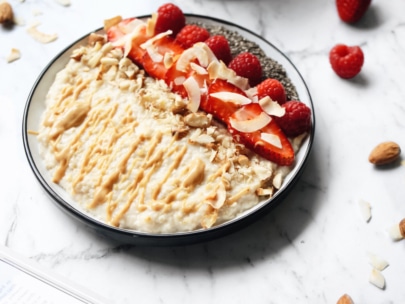 Berry Bliss Oats Bowl
Vegan, Gluten-free, Lactose-free
Ingredients
14

floz

Almond Milk

1

cup

Oats

(gluten free)

1

cup

Raspberries

1

cup

Strawberries

1

cup

Marcona Almonds

1

tbs

Almond Butter

2

tsp

Chia Seeds

1

tbs

Maple Syrup

2

tbs

Toasted Coconut Flakes
Instructions
In a medium saucepan over medium heat, combine oats and almond milk. Bring to a simmer and cook for 10 minutes. Add maple syrup and stir.

1Rinse berries. In a medium bowl, add oats, almonds, and berries. Top the bowl with some toasted coconut flakes, chia seeds and almond butter.
Recipe Notes
Here's your Macros Breakdown. It's based on one (1) serving. If you want to know the macros for different servings, multiply the nutrition info by the number of servings.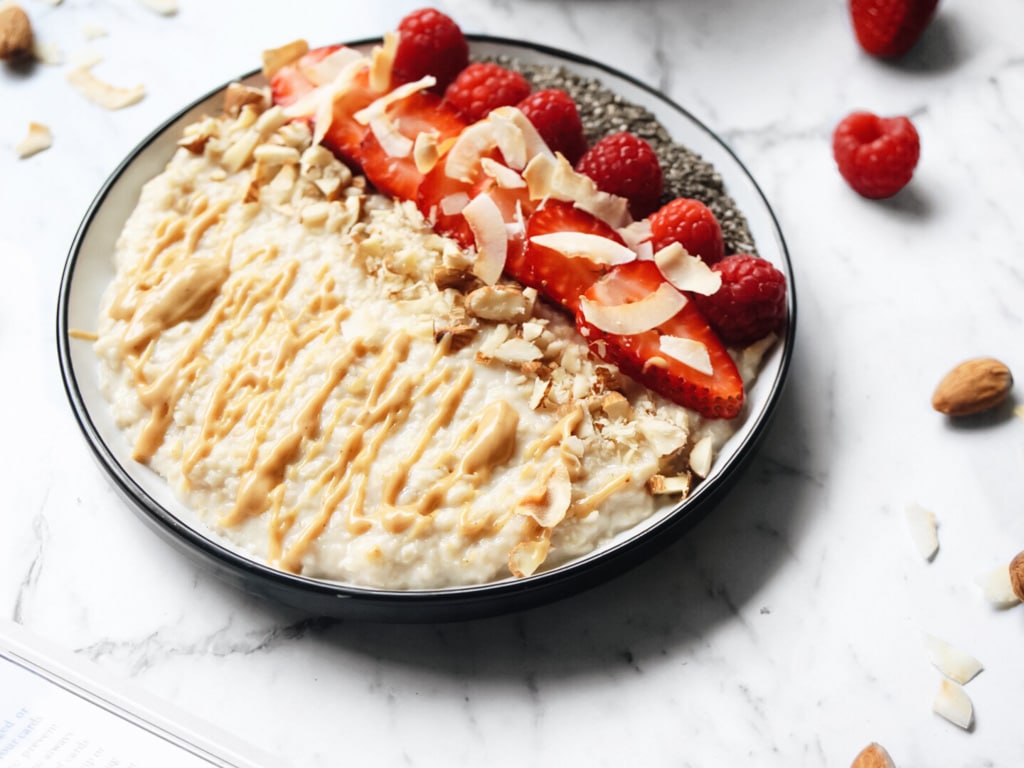 Hope you have enjoyed this recipe and let me know your thoughts in the comments below…
Don't forget to sign up for my Free Recipes or if you're ready to take your nutrition game to the next level, make sure to grab a Macros Consultation to get the party started.
Free Yummy Recipes
Get my go-to recipes for busy weeks, complete with macros breakdowns for every one.