Five Must-Haves In My Suitcase While Traveling
This post was sponsored by up4® Probiotics. All opinions are completely my own based on my experience.
I
pack my suitcase quite a few times a year!
Packing has now become a routine and there are some things I cannot travel without! Having a "go-to packing list" helps me stay organized when filling my suitcase.
On top of packing clothes, there are five other "must-haves" that I always bring along.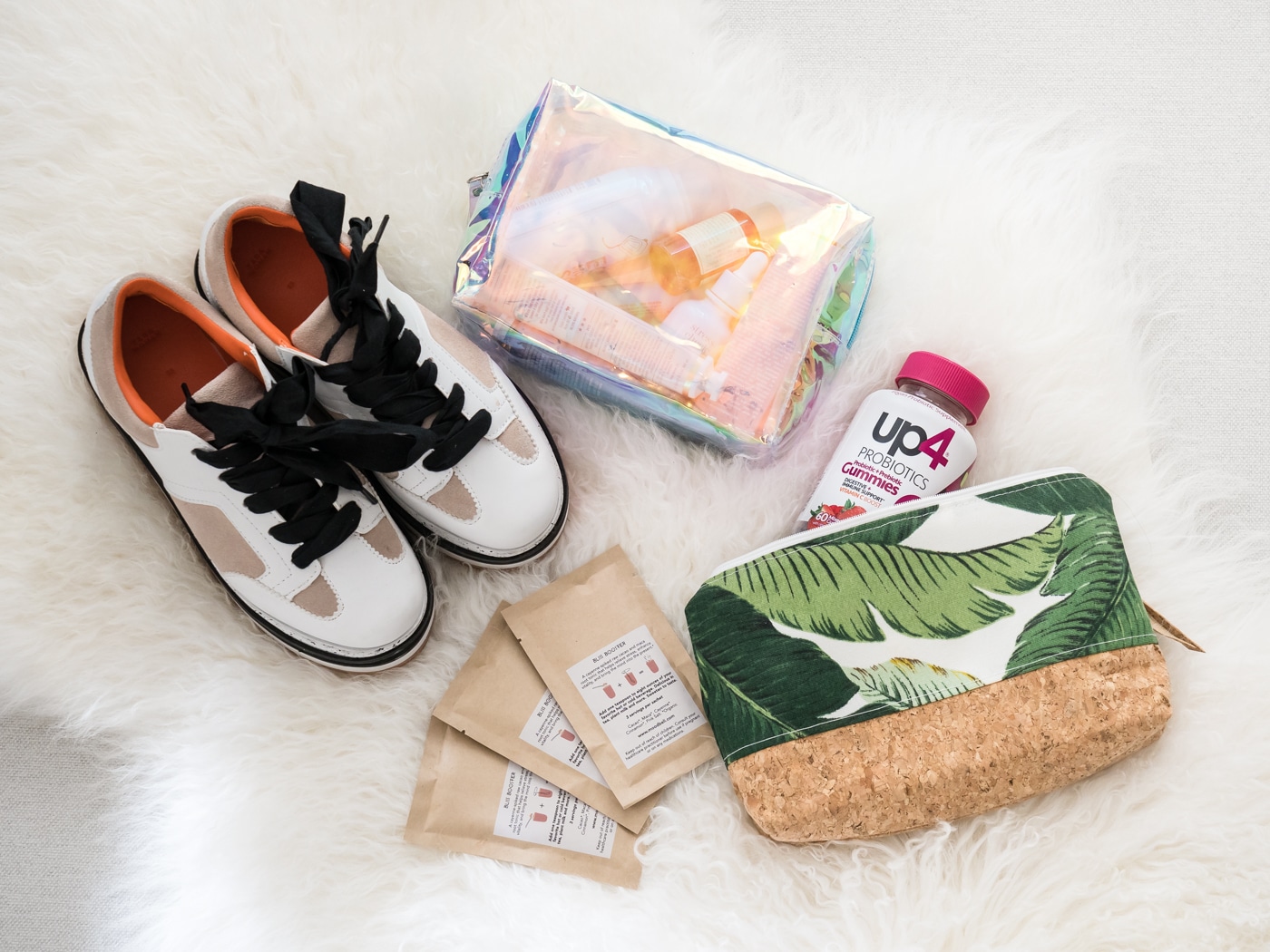 1. Gym gear
I try to always fit in a workout while I travel. It helps me fight off jet lag and feel energized. When I'm on a work trip, I need that workout to gain mental clarity, and when I'm on vacation, I still love to get my body moving!
I always toss in a few good gym outfits, a reusable water bottle and some cute and comfy runners that are good for hiking/walking but also supportive enough to train in! There's a good chance I'll be wearing these runners on my travel days, too.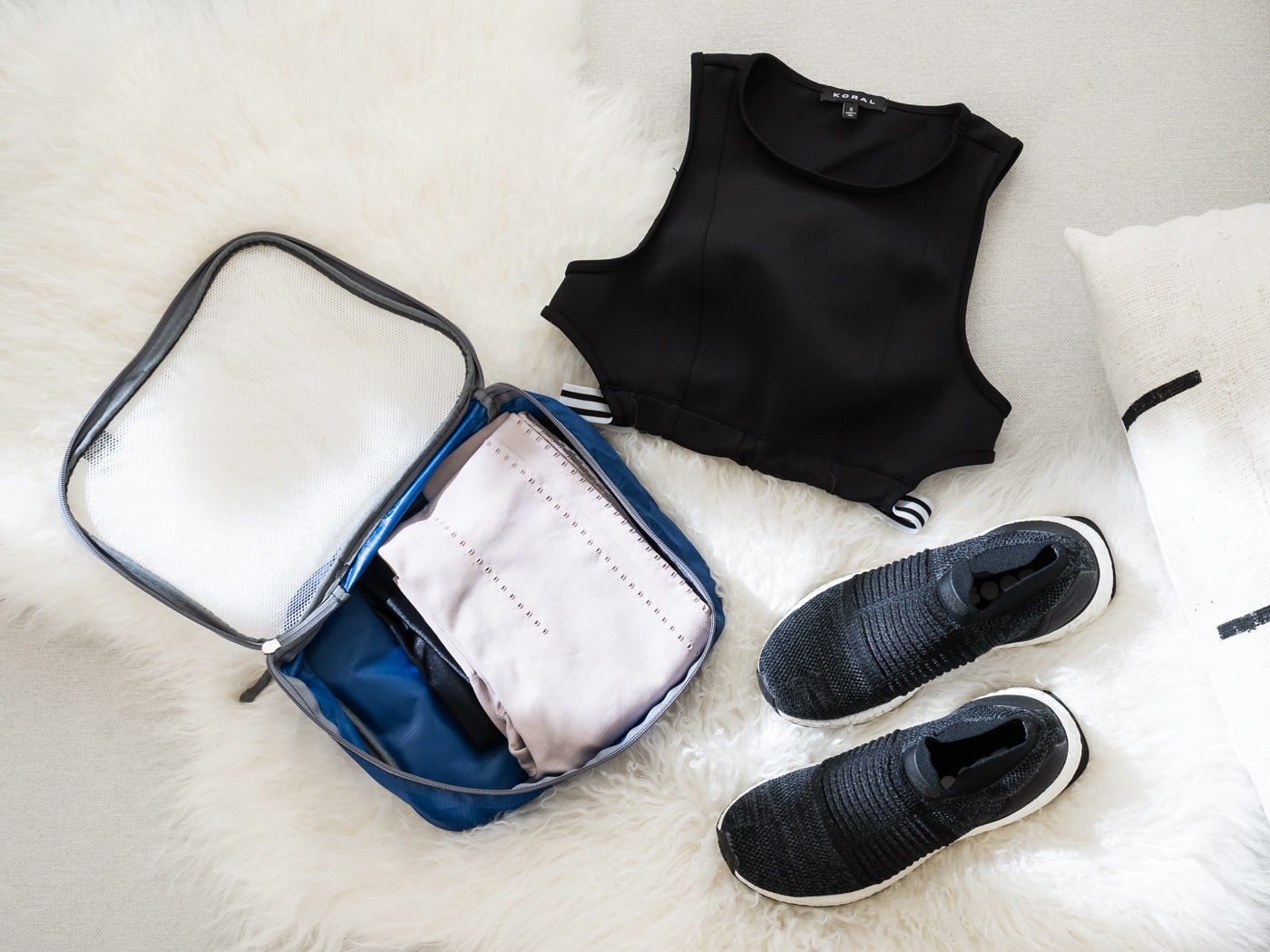 2. up4® Probiotics
I've been including a probiotic in my daily routine for four months now and I've learned so much about this supplement. Probiotics are strains of good or friendly or helpful bacteria which, when taken consistently, colonize in our gut. up4® Probiotic Gummies have 2 billion CFUs and are shelf stable!
That means these probiotic gummies can come with me in my suitcase and I don't have to worry about refrigeration. I find probiotics especially important while traveling, to support my digestive health and relieve occasional tummy troubles.* These gummies are also gluten and soy free, so they might be great for anyone with these sensitivities (of course check with your healthcare provider first)!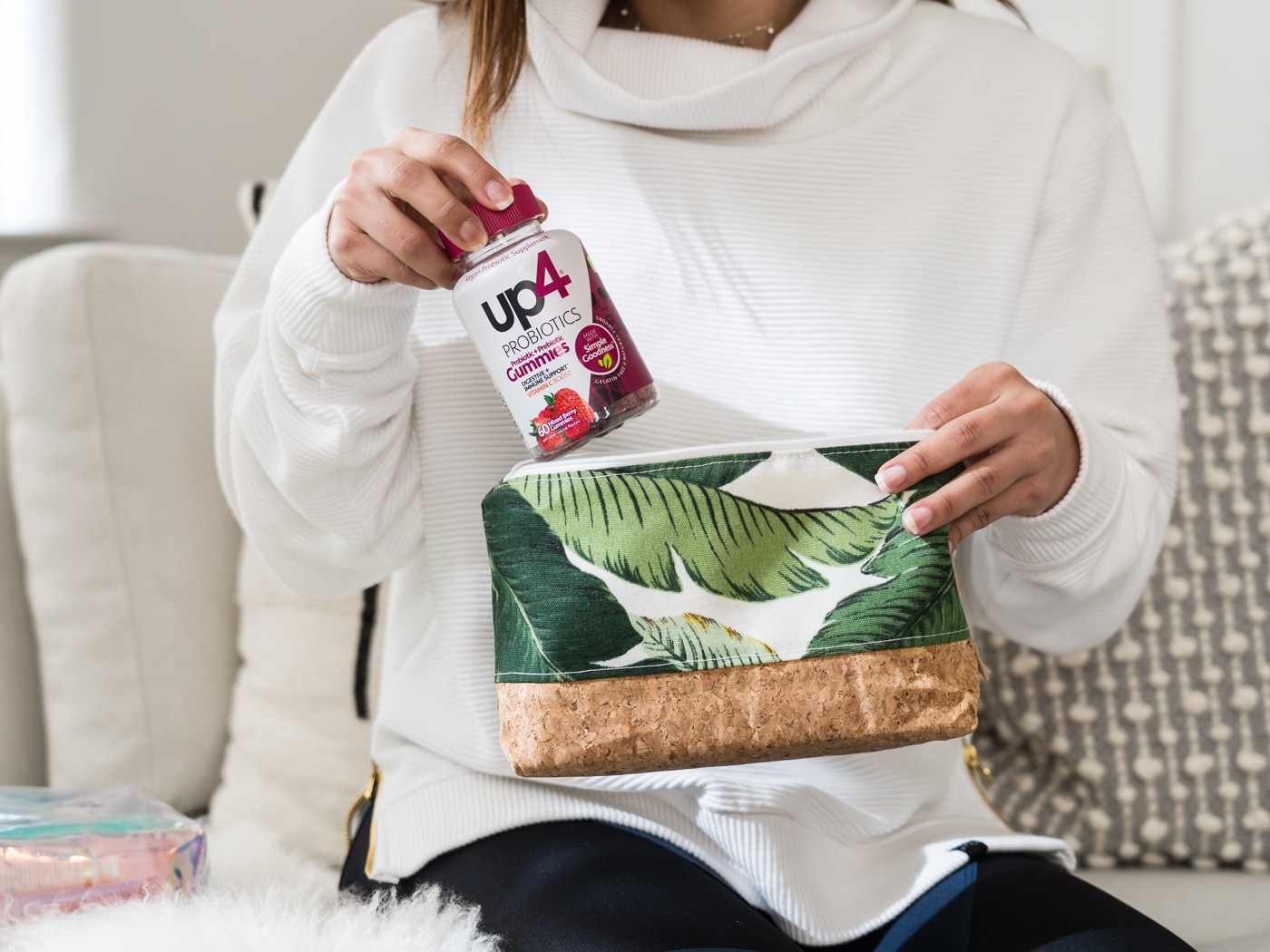 3. Packing cubes
If you haven't yet invested in packing cubes, it's time! Packing cubes come in many different sizes and colors and help keep my suitcase very organized. I usually put shirts and sports bras in one and tights, jeans and shorts in another! I also bring along an empty packing cube for laundry.
4. Skin care
My condensed skincare kit comes everywhere with me! I don't want to haul my whole line up of products with me, so I keep it simple with a cleanser, moisturizer, and toner. At the end of the day, I can still take care of my skin with just a few products, without having to use the hotel bar of soap!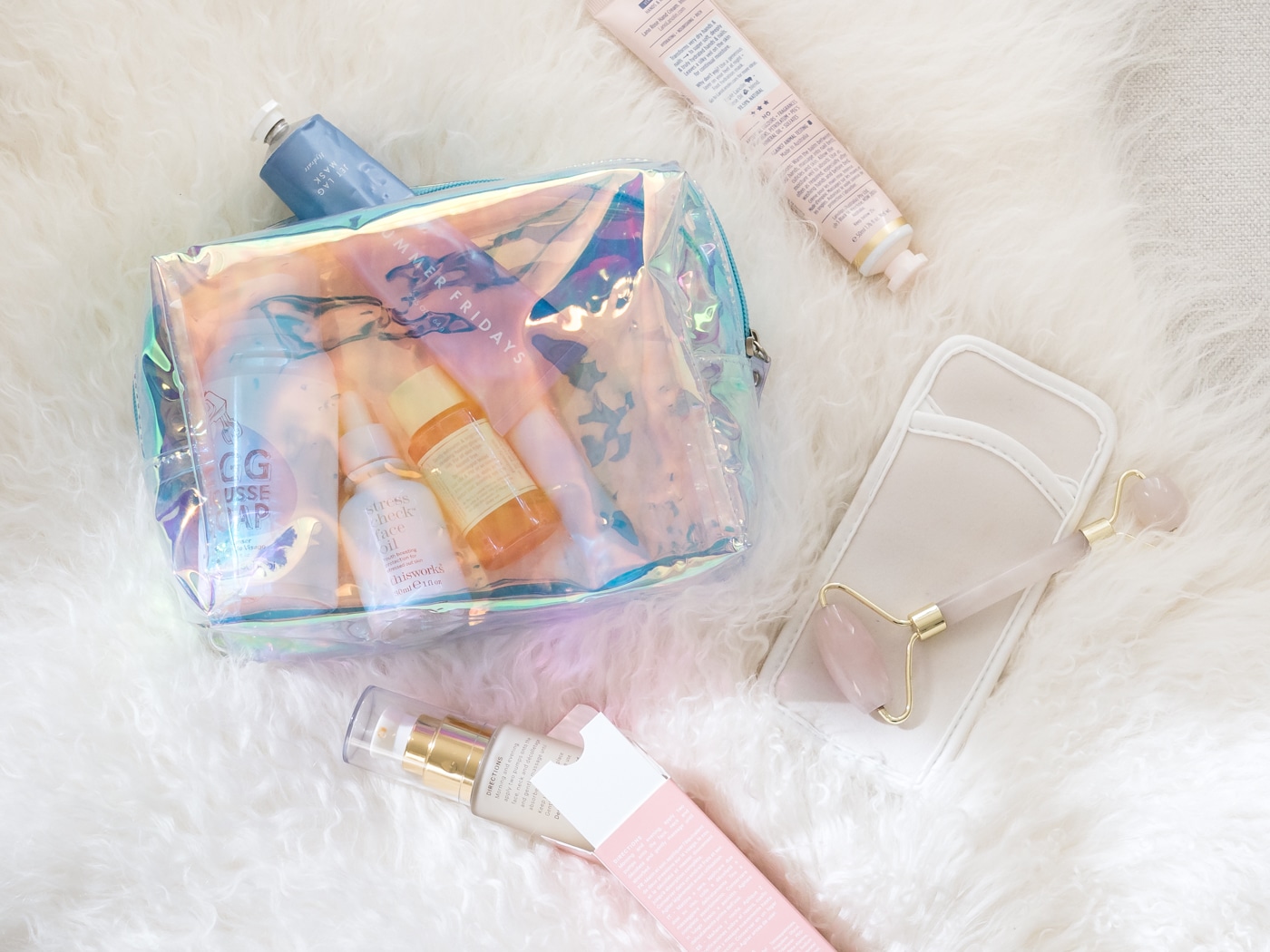 5. My essentials
My 'essentials' are the things I need in order to get on that plane and make sure I can get work done while I'm away! I'm talking about my identification or passport, my plane ticket loaded up on my phone, my laptop and charger, my phone and charger, my planner and of course, a camera!
I keep a checklist for all these items on my phone, so I can always go back to it before packing for the next trip!
I'm packed and ready! Tell me… what do you never travel without?

*This statement has not been evaluated by the Food and Drug Administration.
This product is not intended to diagnose, treat, cure or prevent any disease.